Apr. 14, 2022
Folding carton packaging started the packaging industry over a hundred years ago and is now a billion-dollar industry. Today, boxes are used for almost every product, such as electronics, toys, cosmetics, food, and bakery products, to name a few.

Most packaging boxes, also known as cartons, are made from folding different types of cardboard or fibreboard. Folding techniques also vary according to requirements. Windows can also be added to provide the consumer with a view of the contents inside. Some also have a built-in locking mechanism. Packaging boxes are a versatile, economical, and environmentally friendly way of packaging products.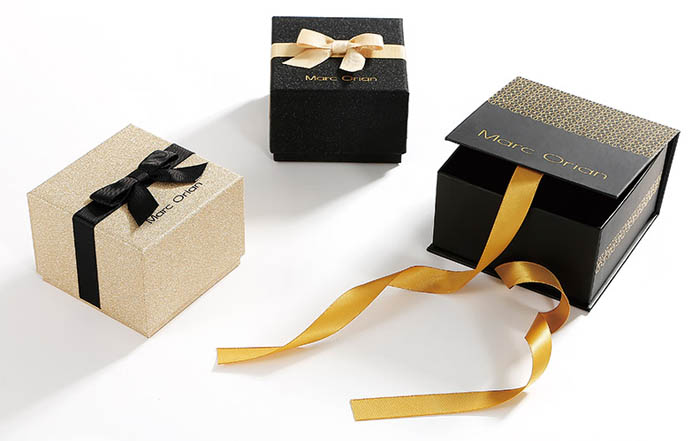 Packaging Box
Types of Packaging Boxes
Most cartons mainly come in two formats - folding cartons and rigid box cartons.
Folding cartons are those which are manufactured from a single sheet board. It can be paperboard, corrugated board, or fiberboard. A single sheet is die-cut according to a template and is then folded to make a box or a tray. A very common example of a folded carton is a pizza box where the single corrugated sheet is folded to make the top, bottom, and sides.
The opposite of folding cartons is the rigid box cartons. This is where the top and the bottom parts are separate. This type of box is also known as a telescopic box. Shoe boxes generally come in this format. Clothing items and electronics also use such types of two-piece boxes.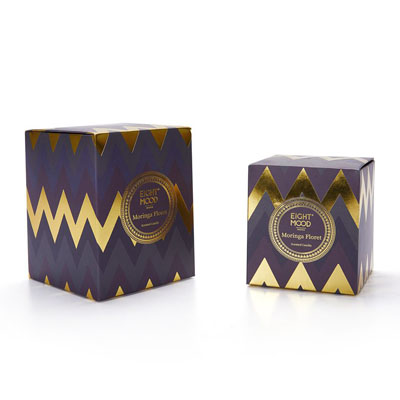 Folding Carton
1. Corrugated Boxes
Corrugated boxes are light yet sturdy boxes that are made by folding corrugated paperboards. The basic structure of corrugated paperboard involves boards made from sandwiching fluted or arched paper between two layers of linerboards made from heavy paper. This gives corrugated boxes a higher bending rigidity and resistance to crushing than most other packaging boxes. There are different types of corrugated boards depending on the density of the arches or flutes, as well as the thickness of the boards.
Multiple corrugated boards are often combined to make a double wall or triple wall boxes that are stronger and thicker than most other packaging boxes. This allows corrugated boxes to be used in the shipping industry where people move heavy items. Lighter and low-cost corrugated boxes are used in retail packaging or in packaging food. Pizza boxes, for instance, are made from single-walled corrugated boards.
Corrugated boxes can be easily recycled unless they are laminated with plastics. These boxes are often laminated with other forms of paper that enable rich, full-color graphical printing.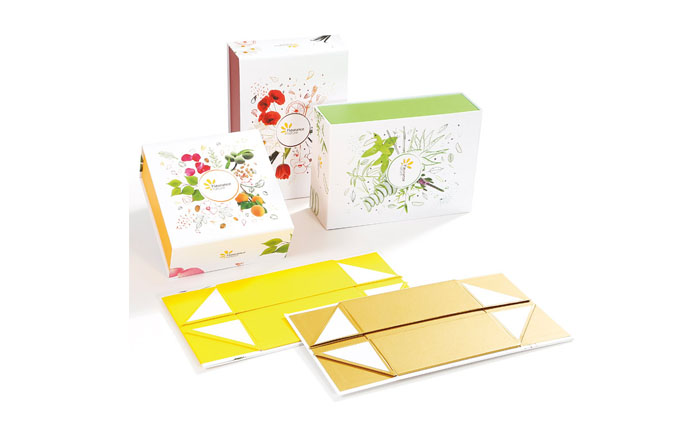 Collapsible Gift Boxes
2. Boxboard or Paperboard Cartons
Paperboard is made from a thick paper-based material with a grammage of 250 GSM or more. Cardboard can be easily printed in rich colors, lined with other materials, and folded intricately. This makes cardboard boxes ideal for retail boxes that look very attractive on shop shelves. Cardboard is also used to make corrugated cardboard. A special variant, called boxboard is used to do this.
Paperboard is commonly used for electronics packaging, toy, and cosmetic packaging, pharmaceutical packaging, stationery packaging, tobacco, and alcohol packaging. It is easy to print on cardboard packaging they can also be embossed. It is also easy to laminate cardboard packaging for added strength and water resistance. These packages are easily recyclable unless they are laminated with plastic or printed with metallic inks.
If you want to know more information about types of packaging boxes, welcome to contact us today or request a quote.