Jun. 25, 2022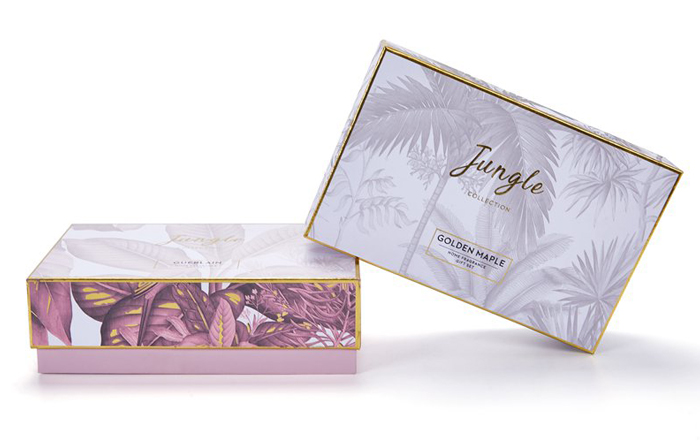 Cosmetic Packaging Box
The beauty industry is expected to exceed $716 billion by 2025, with North America accounting for 24% of the global market share. The industry's rapid and significant growth is good news, but it also means more competition for your business. To stand out, you need all the help you can get. One thing that can enhance your health and beauty products is custom cosmetic packaging.
Cosmetic boxes are a great tool for marketing your products and brand. By choosing the material, size, and coating of the box and customizing the design, you can create product packaging that will grab your customers' attention. Having well-designed cosmetic packaging also helps to create a strong connection with your consumers, not to mention enhancing the value of your brand.
Different types of cosmetic packaging
Before creating your own cosmetic packaging boxes, you need to familiarise yourself with the different types of cosmetic packaging. Typically, there are two types of packaging for health and beauty products: primary and secondary.
Primary cosmetic packaging
Primary packaging is the container that holds the product. It can take many forms, such as boxes, tubes, bottles, zip packs, tins, tumblers, and so on. Cosmetics such as lipsticks and lip glosses use tubes as their primary container, while perfumes and body sprays are usually contained in spray bottles. An important function of primary cosmetic packaging is to display important information about the product. Here you will find a list of ingredients, instructions for use, expiry dates, the correct way to store the product, etc.
Secondary cosmetic packaging
Secondary cosmetic packaging, on the other hand, is the cosmetic box in which the product is packaged. The best examples are make-up kits and skincare subscription boxes containing a wide range of cosmetic or beauty products. In addition to the usual branding elements (such as logos and brand colors), secondary packaging also contains the company address, contact numbers and distributor details.
The main advantages of using customized cosmetic packaging boxes
Without customized packaging for your products, customers will not choose products displayed on retail shelves with the intention of selling them. Ultimately, your product or brand will also lose reputation and sales. Here are some of the truest advantages of using custom cosmetic packaging boxes for your cosmetics
High traffic: If you use high-quality custom cosmetic boxes for your cosmetics, your customers are sure to notice the product and buy it because it is packaged in an effective package. Customers will also make return purchases.
Creative packaging design attracts more customers. Brand value: Unique packaging with custom design and printing adds value to cosmetic brands. Impress your customers with custom packaging designs and styles. Customers will rate your products the highest. The packaging is outstanding and customers get a very premium shopping experience from your branded products.
Higher sales with innovative custom cosmetic box packaging and display products can set your products apart from the competition. With the help of creative designs and stunning textures, styles, and printing, your products are in high demand and ultimately sales will rise.
If you want to get more information about the custom cosmetic box packaging, welcome to contact us today or request a quote.