Oct. 18, 2022
Which is the professional wine packaging box customization? Red wine is now a very popular drink, at the table, wedding, KTV, dinner will not be less than a class of drinks, drinking red wine can not only see the level of a person's taste, drinking red wine also helps beauty and sleep, is more high quality of life of people every day essential drinks, on high-grade wine packaging box custom manufacturers, of course, or in a professional wine packaging box company will be better, in a variety of details and materials are very clear, even the handmade is also perfect. The material is very clear, even hand-made is also very perfect, these days there is a Shan Gong customers to do a set of wine packaging box series, and now the proofs have been perfect, proofing materials and requirements can be shared with you: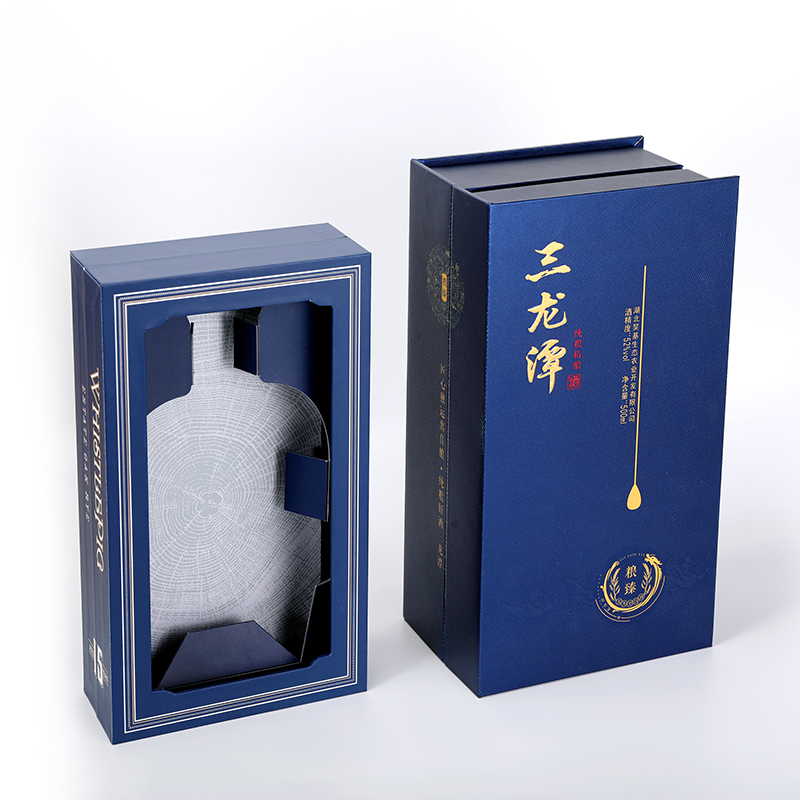 Material and workmanship selection.
First of all, the box type is used to open the box, the overall color of the box to choose the earth gold material structure, the outer box using a false open shape, the material used is the earth yellow snakeskin pattern material framed 1800G double gray board, the front of the box shows a three-layer structure, in fact, is a two-layer structure, the middle part of the sticky to the right, the middle part of the orange pearl paper framed 1800G double gray board, the surface hot gold Text LOGO, wine packaging boxes are lined with gold pearlescent paper table inside, the box with EVA laminated God golden silk cloth, a box containing two bottles of wine and a set of equipment to open the wine, the middle of the box to leave part of the location to do the corkscrew material fixed, this box is well done in a handbag with a particularly high-grade.
Wine packaging box customization which professional? Various wine industry company friends, a variety of box structure and material of the wine packaging box can be customized, different design with beautiful material will be more high-grade, hope that customers need to send an email directly or every day can pay attention to our company's website.